Cookeville Plumbing & Electric has a well-earned reputation for providing fast and friendly service. We strive to provide plumbing service that exceeds our customers' expectations. Our 100% guarantee on all work gives our customers the peace of mind they deserve. It's no wonder that three of five service calls performed daily are customers we have serviced in the past.
---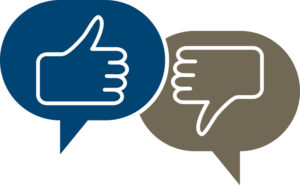 Workers are very good and quick – very pleased. Joe was very thorough.
Tony M. – 2/6/18
---
Excellent service. Clear explanations for everything. Professional. On time.
1/26/18
---
Billy was very thorough & explained everything he did. I have recommended your company to son and friends.
12/20/17
---
He knew what to do, and did it well.
C. Daniel – 11/29/17
---
Nick was very professional & explained all he did and what needed to be done.
– 11/16/17
---
Great customer service, from initial phone call until departure. Clearly knowledgeable, efficient, easy to work with. Prompt service.
Elizabeth – 7/14/17
---
The Technician went through everything very thoroughly & was informative of everything he did.
8/14/17
---
Joe did a great job under unexpected circumstances – knowledgeable, professional, neat and courteous. Thank You!
Velma – 8/9/17
---
We were very pleased. The technician (Joey) was very nice and efficient – got the problem solved and we got our kitchen back. Thanks! We will highly recommend Cookeville Plumbing & Electric.
Johnny – 7/24/17
---
All technicians are courteous & knowledgeable! Customer for 11 years.
Linda – 7/6/17
---
Great company, responded fast to an emergency situation. Austin was  knowledgeable. Professional young man. Would recommend Austin & Cookeville Plumbing & Electric to anyone!
Kathleen – 7/3/17
---
Joe was GREAT!
Bobby – 6/30/17
---
Prompt & Good Service. Thanks!
Linda – 3/7/17
---
Satisfied with Service
Ann – 2/20/17
---
Austin showed me every step of the way, the problems and what needed to be fixed then repaired. Service exceeded my expectations!
Lisa – 2/9/17
---
GOOD, PROMPT, EXPERIENCED
JAMES – 1/13/17
---
Professional and a pleasure to work with – he is the reason I signed up for you "Cookeville Gold Club"
William – 11/10/16
---
VERY FRIENDLY – KNOWLEDGEABLE – ANSWERED ALL MY QUESTIONS DON
– 9/20/16
---
Dispatch was very professional as well as the 2 techs. Great people. Worked very fast. Thanks so much.
Dennis – 9/15/16
---
Clint was great – really helped me out I'm pleased!
Thanks Sherry – 8/19/16
---
I would use Cookeville Plumbing & Electric again. Service man explained everything in detail. There were no surprises.
Charles – 6/10/16
---
Joey was very nice – explained everything he did. I was very pleased – so much so that I a m a Gold Club Member now..
Thank You! Barbara – 7/12/16
---
Technician arrived within 30 minutes of call on Sunday evening. Repaired pipe quickly and correctly making necessary upgrade. Very Professional!
Mark – 6/26/16
---
I was really impressed with the quick service. The guys that came out were excellent.
Yvonne 5/3/16
---
I found the technician to be polite, skilled, and efficient in his work. He was professional in every way. I would recommend him to others.
Ann 6/17/16
---
It was Fast and Efficient from start to finish. Thanks!
Marlene 5/3/16
---
Your technicians were very professional.
Lonnie 4/27/16
---
Excellent work, very informative, job completed better than expectations.
4/14/16
---
GREAT SERVICE & ON TIME BRUCE
– 3/30/16
---
Great Job! We were scheduled quickly, the service was great, and the technicians were very professional.
Chris – 2/11/16
---
I'd give them a 10.
Evelyn – 2/16/16
---
Great Job!!
Katie – 2/2/16
---
Clint & Austin could not have been any nicer or helpful.
Jerry – 2/1/16
---
Identified problem quickly and got it fixed. Very courteous and friendly – answered all my questions. I will recommend your company to my friends. Very satisfied with repairs – have a good day!
Anita – 1/26/16
---
Very Satisfied Very Efficient & Courteous
Sonja – 1/14/16
---
Clint and Joey were great! They were quick, efficient and very nice. They explained everything very well the entire time they were here. Thanks So Much!
Tamra – 1/7/16
---
VERY GOOD & NICE
CLAUDINA – 12/22/15
---
Clint was very courteous & took care of our problem in a timely manner.
Linda – 12/19/15
---
Great Service Reasonable Rates Great Response Time Friendly & Knowledgeable Technician
Don – 12/14/15
---
Very pleased will use again.
Edith – 12/11/15
---
Nice guy – work done well.
Pepper – 11/16/15
---
Technicians called ahead and arrived on time. Courteous and clean. Outstanding job. Highly trained and offered options. Highly recommend to friends.
12/2/15